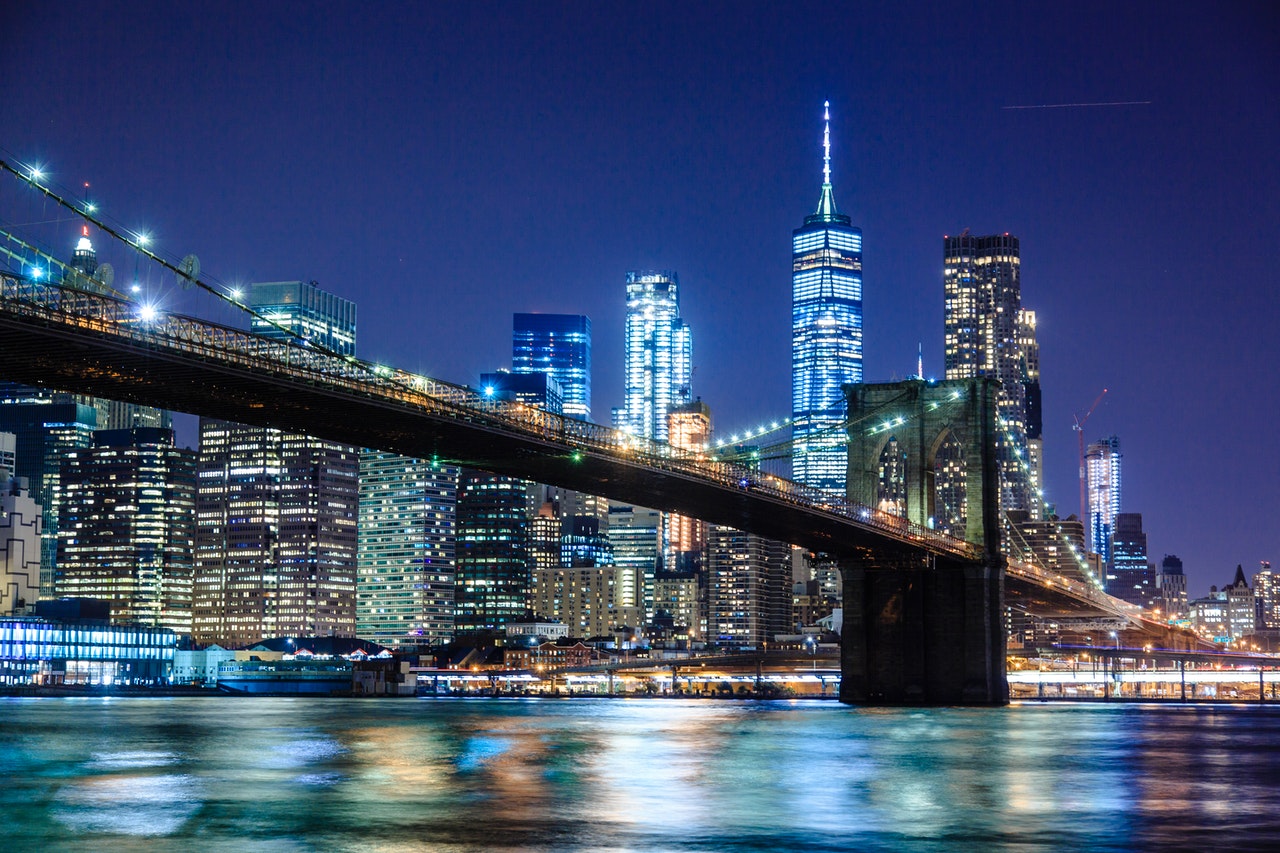 Photo by Michał Ludwiczak from Pexels
Today, it's easier than ever to work remotely, and there are many ways to earn income through the gig economy. Almost every industry offers opportunities for telecommuting jobs, and you can start almost any kind of business without renting a commercial space. With that said, you must approach your career with a good strategy if you want to succeed as a digital solopreneur.
If you're one of the many solopreneurs looking to take advantage of the growing remote work opportunities, you've come to the right place.
ZippyJot
has given you some practical information and advice, and we've even listed four of the best U.S. cities for gig economy nomads to call home!
Investing in Tools
To succeed as a digital solopreneur, it's critical to take advantage of some of the many
technologies
available today. For instance, if you plan to collaborate with other entrepreneurs, or even communicate with clients, you could benefit from using a team chat app like Slack or Chanty, which can be used across multiple platforms and devices and allows you to chat one-and-one with individuals or groups.
Also, consider the social media management tools that can help you build your online presence. ContentCal and Buffer can help you devise and execute an impactful strategy for your social media posts across several platforms. And if you need help creating a logo or other designs, turn to Canva, Crello, or Stencil. Furthermore, make sure you are using a word processor (e.g., Google Docs, Microsoft Word, Evernote, etc.) that allows you to easily create written documents.
Along with tech tools, you will need to ensure you have all the office equipment you need to succeed in the gig economy. For example, every solopreneur needs a reliable laptop. And depending on your profession, you may benefit from working with a tablet.
Even though most of your work is likely performed in the digital realm, you could probably use a printer as well. And you need to make sure you have an ergonomic chair and desk that promote workplace wellness.
Creating a Budget
Being a digital nomad comes with many perks, but creating a budget that helps you keep your finances in order can be challenging. And if you are planning to move to a different city, it's especially important that you learn how to create and stick to a realistic budget.
There are several methods to consider including the zero-sum budget, which basically states that your income minus your expenditures must equal zero. When using this budgeting strategy, you assign a role to every dollar, a portion of which goes into savings.
Another strategy to consider is the
50/30/20 budget
that separates your income into categories. Using this strategy, 50% goes to needs, 30% goes to wants, 20% goes to debt and savings.
As you develop a budget, think of every potential cost so you don't miss anything and run into an unpleasant surprise down the road. Here are a few expenses to consider as a digital solopreneur:
● Technology tools
● Startup costs
● Housing
● Food
● Transportation
● Dining out
● Emergency savings
The best approach is to create a living budget that you can modify as your business grows and your life changes. However, you will need to regularly review your income and expenses so that you can make the right modifications and keep progressing toward your goals.
Designing a Workspace
Even if you plan on taking advantage of coworking or public spaces for your work, you will need some form of a
home office
. Depending on your needs and wants, this could mean something as large as a spare bedroom or a garage, or something as small as a nook in the
corner
of your living room.
Whatever the size of your workspace, try to maximize natural light and decorate your surroundings to inspire productivity. Remember to get any office equipment you need to work comfortably and look to space-saving storage solutions that go with the flow of your office.
Brooklyn, NY
While technically a borough, Brooklyn has more than 2,730,000 residents. In other words, it is big enough to be a city! When it comes to amenities and attractions, it's hard to beat Brooklyn when you are a remote worker or digital nomad. There are tons of independent cafes and coffee shops to work from, and you can take breaks at one of the many beautiful parks. Plus, you will be living in a city with a slew of other solopreneurs like yourself.
If you plan to move to Brooklyn, understand that housing can be on the steep side. The average Brooklyn apartment rents for
$3,080
a month. So, you will need to factor that into your budget and ensure that you have the income to support your lifestyle.
New Orleans, LA
New Orleans is another U.S. city that could serve as the perfect home for your solopreneurship. The residents are laid-back, and the city is full of culture and is very walkable. Not only are there tons of great coworking spaces, but NOLA is known for exciting Mardi Gras celebrations and top-notch nightlife. If you're down for cajun cuisine and an array of coffee shops, this could be the city for you.
A one-bedroom apartment averages
$1,136
a month. New Orleans is an affordable option considering the exceptional quality of life it offers.
Atlanta, GA
Atlanta has been referred to as the NYC of the south, and it's massive. It comes with plenty of history and culture, and you would have a lot of coworking and public spaces to choose from for your work.
If you move to The Big Peach, you can plan to pay around
$1,831
for a one-bedroom apartment. It's not the cheapest city in the south in terms of living, but it would have everything you need to thrive as a solopreneur.
Seattle, WA
Seattle is known for many things-the Space Needle, world-class coffee, and outdoor activities among them. It truly is a city that has everything a digital nomad could dream of, and it is surrounded by some of the best natural scenery you could find.
If you live in Seattle, you will have free, super-fast Wi-Fi in most places you work from, and you can easily walk through downtown areas. There is also a top-notch music and arts scene, wonderful nightlife, and plenty of coworking spaces. The average apartment for a one-bedroom apartment is
$1,903
in Emerald City. If you can work the housing costs into your budget, this is one of the best places in the world to build your career in the gig economy.
Conclusion
With all the remote work opportunities today, this could be the year for you to explore new places and take your career to the next level. Remember to get all the tools and equipment you need and develop a budget that helps you thrive.
Also, no matter where you live, create an inspiring home workspace you can rely on day in and day out. Finally, consider the above cities for potential destinations, and keep researching other places that would provide everything you need to flourish.
Would you like to read more helpful content or access our online notepad? Visit
ZippyJot.com
today!