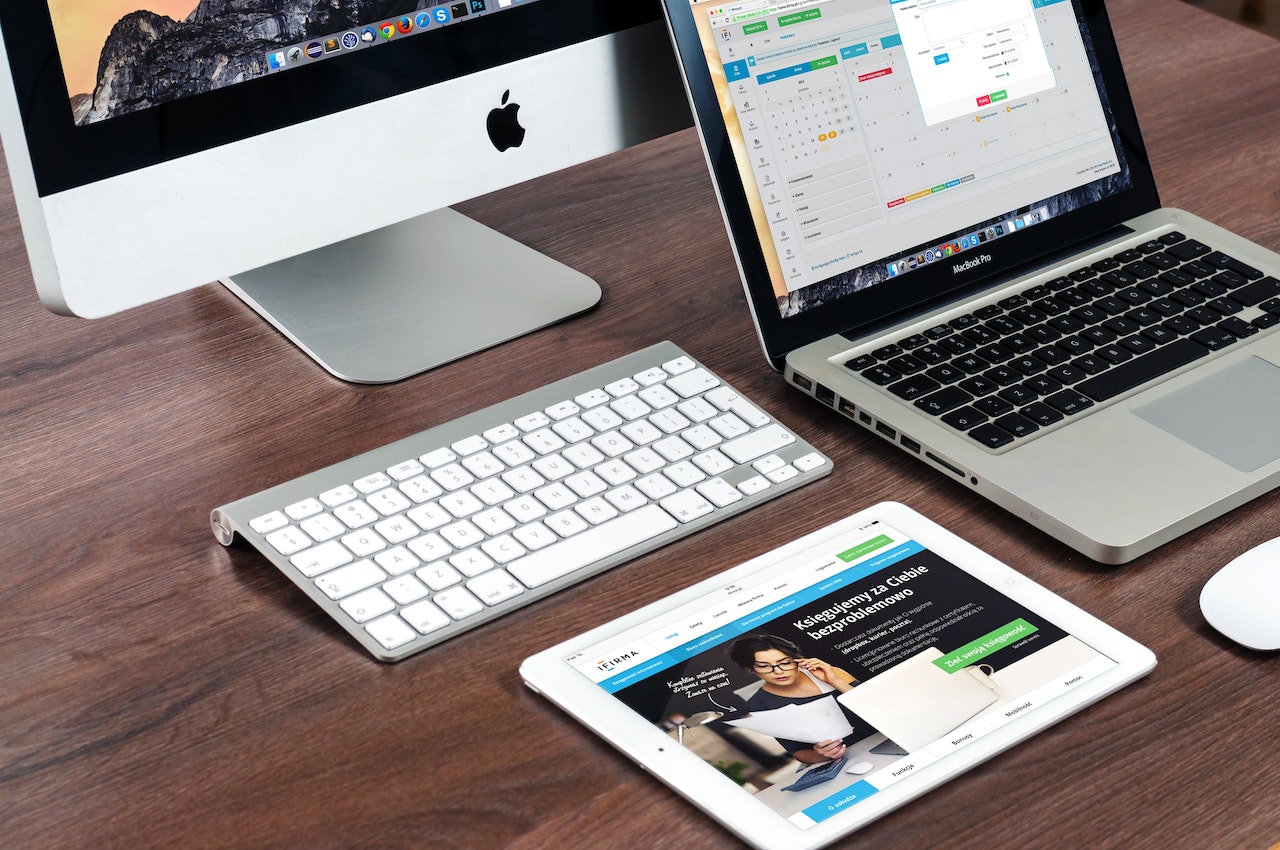 Photo by Pixabay from Pexels
Many small business owners treat their website like a kind of brochure to showcase their business and convey important information to visitors. But your website can be so much more! Your website is a very powerful tool for encouraging the growth of your business. Whether you're setting up a website for the first time or you're ready to refresh your existing page, focus on growth-driven design.
Websites that are designed and developed with growth in mind will help bring in customers and boost conversions. At the same time, your growth-focused website will be able to scale easily alongside an increase in site visitors without experiencing performance problems. Here are some tips to help you get started!
Use Process Mapping to Better Meet Your Customer Needs
Understanding how people use your website is key to making effective improvements. Business process mapping (BPM) is a valuable practice for uncovering inefficiencies and redesigning processes that better work for your employees and your customers. BPM involves automating and optimizing processes to provide a better experience and produce superior results. For example, BPM may uncover an issue with your website checkout process that is affecting the shopping experience and turning your customers away.
Intelligent BPM solutions
will help you fix issues like these and deliver an exceptional experience for your customers.
Use Data to Inform Your Design Goals
Before redesigning your business website, take a look at your website analytics. Be sure to benchmark your current performance metrics to get an idea of where your current website stands. Take a look at important metrics including the number of visitors, bounce rate, time spent on site, top-performing keywords, and total new leads and form submissions. Based on this data, you can establish
website redesign goals
that will support the growth of your business. For example, if you're experiencing low website conversions, your redesign goals may involve increasing traffic and decreasing your bounce rate.
Prioritize Cybersecurity
Cybersecurity is incredibly important to the long-term viability of your business. A single cyberattack can spell the end of your business. Unfortunately, your website represents a security vulnerability for your business. Take steps to secure your website so you can prevent hackers from stealing sensitive data or crashing your website and creating costly downtime. WebsiteBuilderExpert recommends
several steps
you can take to make your website more secure:
● Install an SSL certificate on your website to encrypt sensitive information, like customer credit card numbers.
● Create strong passwords and enable multi-factor authentication for online accounts.
● Keep your website up to date with the latest security patches.
● Run regular backups.
Establishing a recovery plan is an essential element of any cybersecurity strategy. Attacks can make it through even the most sophisticated security systems. With a good recovery plan in place, you'll be able to restore important data and get back up and running as soon as possible. Your cybersecurity recovery plan should list the applications you will need to recover first as well as time objectives to keep your team on track.
Find out about cybersecurity data protection
so you can be prepared!
Integrate Your CRM
Make sure your website works with all of your other business tools, like your Customer Relationship Management (CRM) and Enterprise Resource Planning (ERP) system, so you can save time and optimize your internal processes. Installing a
CRM system
on your website will make it easier to keep track of your leads as your business grows. Many CRM tools offer embeddable web forms to enable effortless lead capture. While you will still be able to manually add leads to these systems, automating the process will make your life a lot easier.
Focus on User-Friendly Design
Designing a great website experience will encourage shoppers to stick around and learn more about your business. They might even buy something! As Hubspot explains, user-friendly website design involves a number of
important elements
. First, be sure to use plenty of white space to make your content more legible and avoid overwhelming visitors with too much information. Use bullet points and lists to segment key information. No one is going to read a big block of text on your home page!
Make sure your visitors can navigate around your website and find what they need as effortlessly as possible. Links should be easy to identify and click, headings should be informative, and all of your website pages should feel consistent and cohesive.
Split Test to Boost Conversions
If you really want to maximize website conversions and give your business a growth spurt, A/B testing is key.
A/B testing
involves delivering two variations of a web page to different visitors and seeing which one converts better. This is far superior to making changes to your website based on your personal preferences or gut feelings. A/B testing enables you to find out what your customers really want!
The focus of A/B testing is often on increasing conversion rates, or the number of website visitors who turn into paying customers. While it may take some time, A/B testing is well worth it. Increasing your conversions by just 1 percent can yield an increase in profits of thousands of dollars a month. You can test countless variables with split testing. Start with a few basics-copy length, headlines, call to actions, and images. See how varying these elements affect your conversions and make design decisions based on what you learn.
Work with a Professional to Improve Website Performance
Web scalability is one of the biggest growing pains facing small businesses. Although your basic website may have no problem handling the needs of your business when traffic is low and transactions are few and far between, you can run into problems when traffic spikes and your user base expands.
Consider hiring a web developer who can help speed up your website and ensure it will scale with the growth of your business. A
website developer
will employ a number of technical upgrades to improve your website efficiency and ensure it loads quickly, so you can lose fewer of those impatient visitors. Improving your page load time by just one second can have a significant impact on your conversions!
The design, layout, and functionality of your website can play a huge role in the growth of your business. By designing your website with growth-focused goals in mind, you can reduce your bounce rate, increase conversions, and land loyal customers who will keep coming back for more. Create an incredible website experience for your customers and watch your business grow.